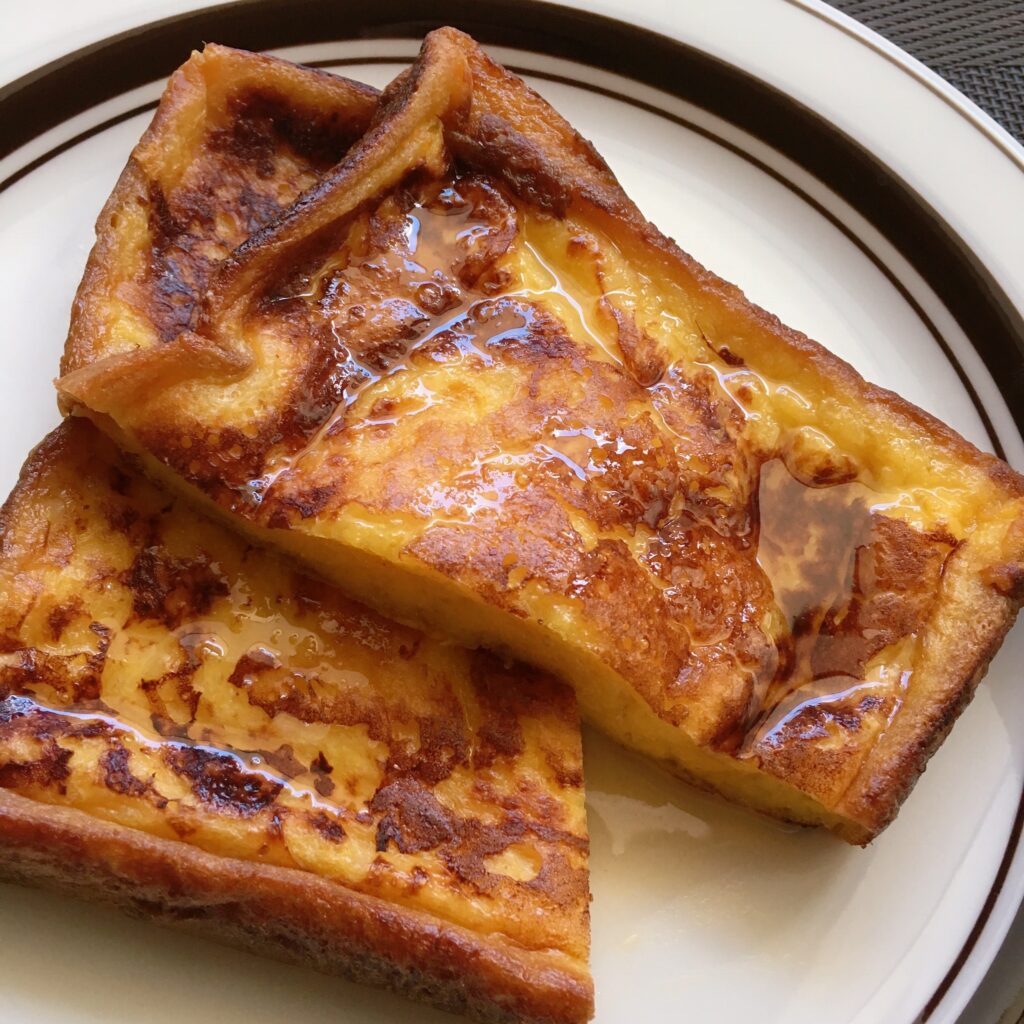 つぎのページで日本語で解説しています(*ˊᵕˋ)♡‧₊
Hachimitsu French toast(はちみつフレンチトースト)
What kind of dish is Hachimitsu French toast??
It is a dish made by soaking bread in sugar, milk, and eggs and baking it. I put plenty of honey on the baked French toast. This French toast is full of flavor and melts in your mouth.
French toast is a standard breakfast item at hotels. I want to eat it at home, so I made a recipe.
On days when I can spend a leisurely morning, I take the time to let the egg mixture absorb and then slowly bake it. Eating sweet French toast makes me feel relaxed.
If you add fruit or ice cream as a topping, it will look like the sweets you eat at a cafeꕤ…˖*
You can cut off the crusts of the bread, but I like to eat the slightly crispy crusts.
I used white bread in this time, You can also use baguettes. By the way, white bread is called "shokupan" in Japan. Honey is called "hachimitsu".
Even so, eggs and dairy products are expensive these days…
These days, I'm wandering around the supermarket wondering whether to buy or not.
NUTRITION FACTS
478 kcal Protein 17.9 g Fat 22.3 g Carb 52g Salt Equivalent 1.2 g
INGREDIENTS (2SERVINGS)
white bread 60g×2
3eggs    
sugar 30g
milk 200g
oil 5g
salted butter 10g
honey 10g
COOKING INSTRUCTIONS
➀Mix the egg, sugar, and milk well and soak the bread.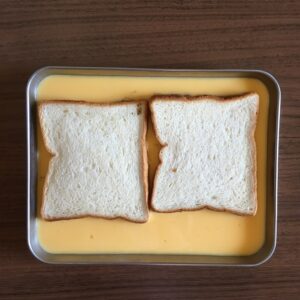 ②After 1 hour, turn over and soak for another hour.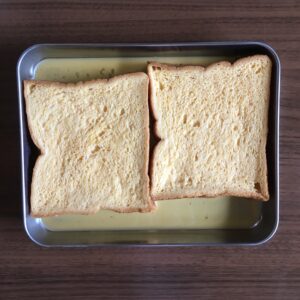 ③Heat salad oil in a pan over low heat.
④Bake15 minutes on each side slowly and carefully. 
It's soft, so don't touch it too much while it's baking.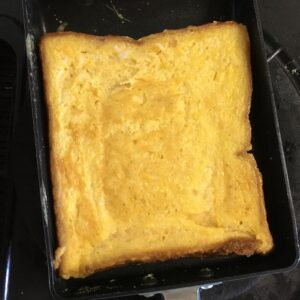 ⑤When the bread begins to rise, add butter and bake.
⑥Drizzle with honey .
---
---